REIGNING CHAMP X RACQUET
SUMMER CAPSULE


While at first not evident, the parallels between boxing and tennis are numerous, and widely cited. From the physical demands of endurance, power, and speed to the esoteric tactics of counterpunching. In both arenas, boxers and tennis players are left to their own devices, attempting to either proverbially, or literally, dispose of their opponent through a series of stinging blows, shots and small cuts, until one tastes defeat.

In celebrating the greatest of sports, Racquet and Reigning Champ create a capsule of tennis-ready staples and hard goods, shaped by the culture and history of the sweet science. The 6-piece lineup takes its style cues from some of the biggest names in boxing history — from the natural swagger of Roberto Duran to Marvelous Marvin Hagler's graphic training attire, and the gladiatorial towel robes fashioned by Iron Mike Tyson, all interpreted through Reigning Champ's attention to detail and obsession with material and make. Rounding out the assortment are a multi-use pewter 'spit bucket' and novelty mouthguard.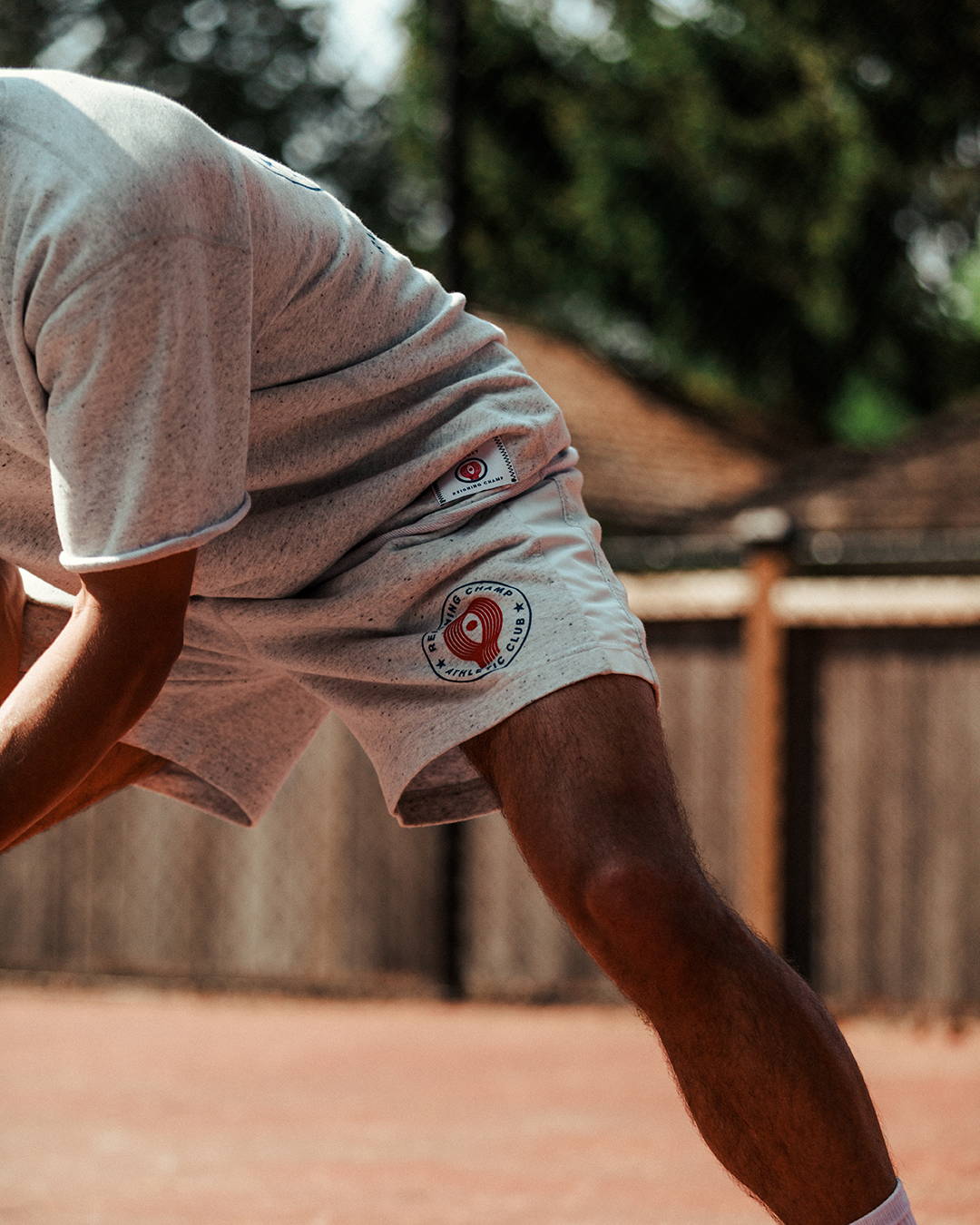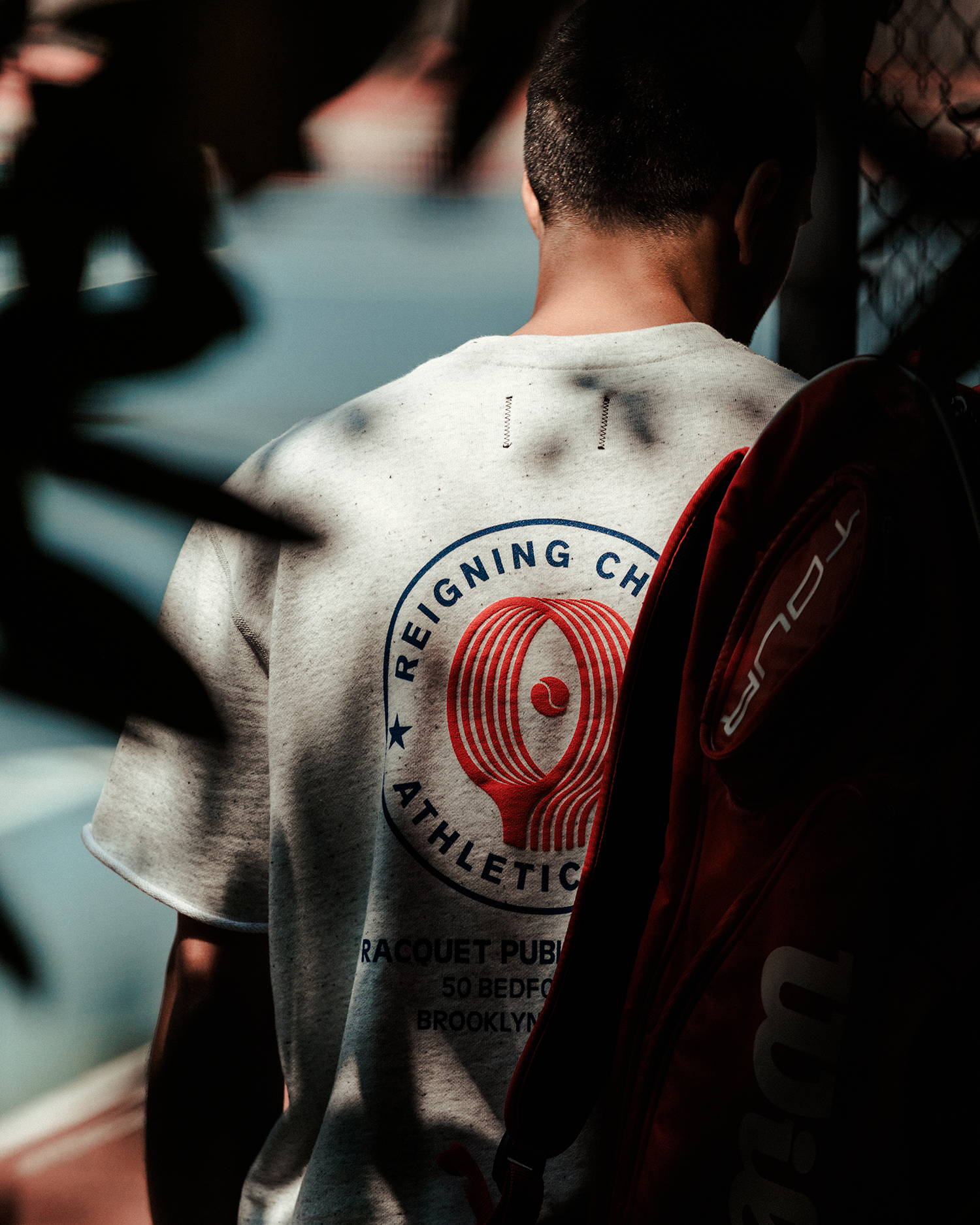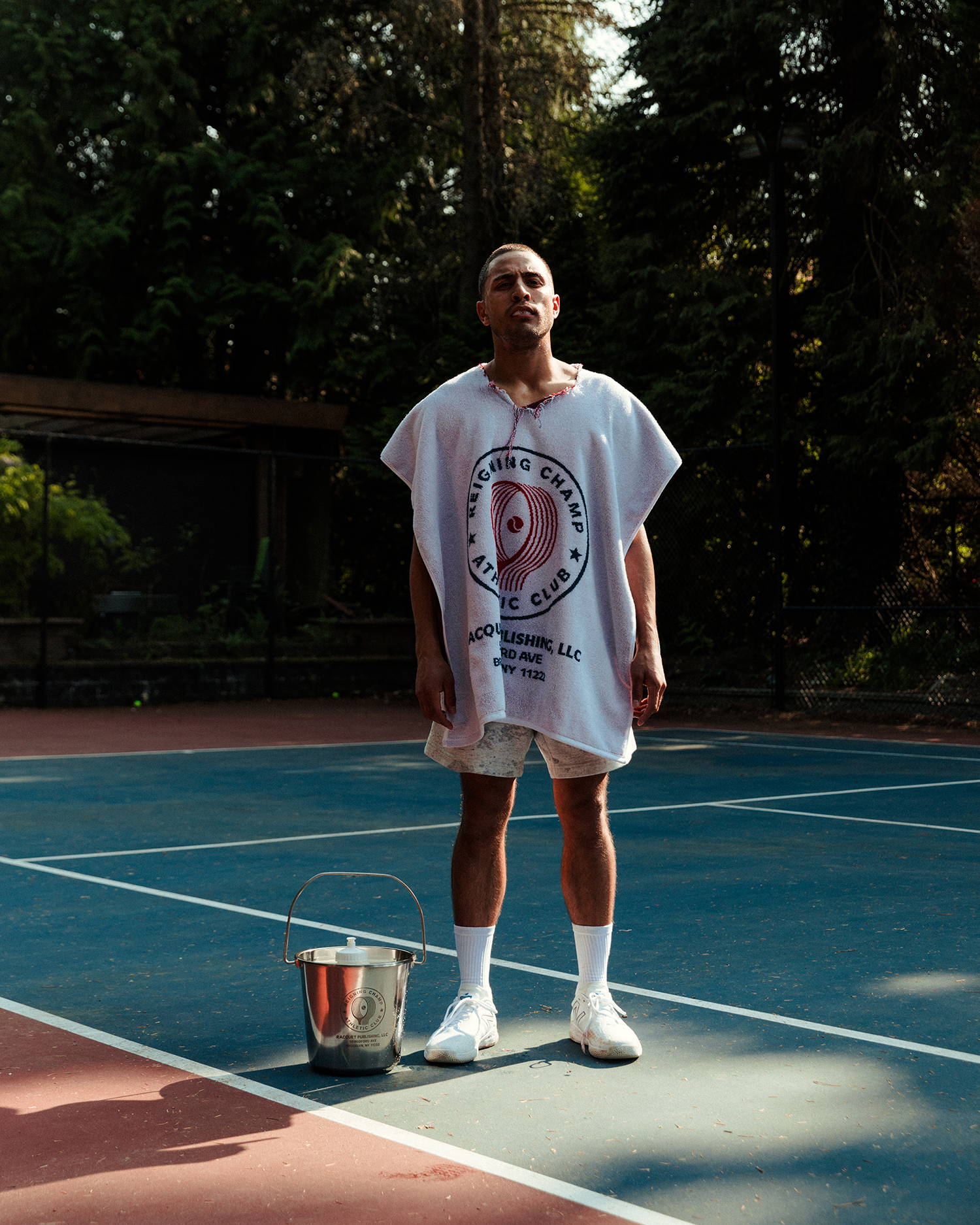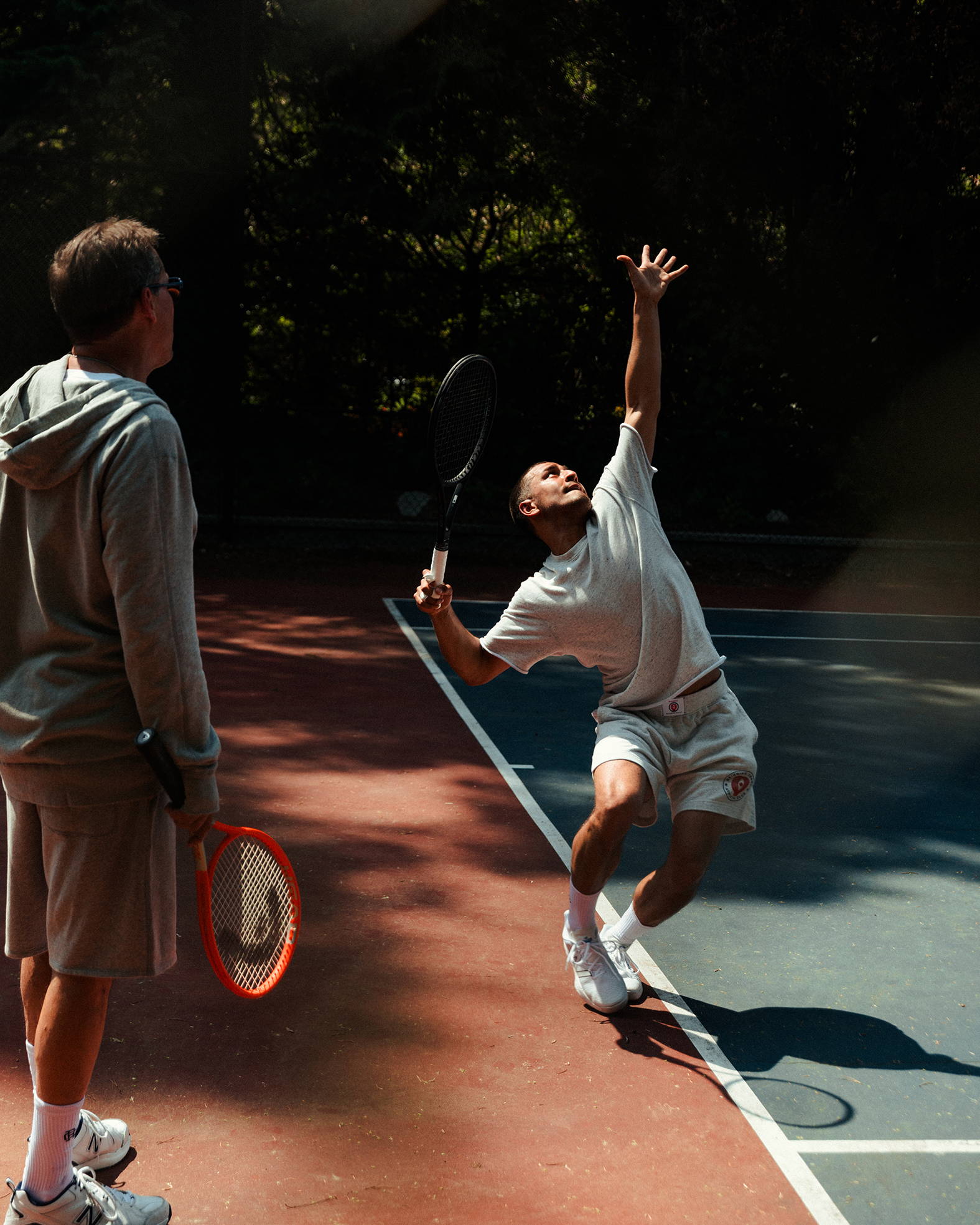 ---